When most people think about designing their dream living room, tile isn't the first thing that often comes to mind. But don't laugh off tile- you might be using it in your bathroom or your kitchen but even tile can work well in a living room. As a matter of fact, many homes make use of ceramic tiles for the flooring because it looks clean and neat. It might be cold for the feet but it is a good choice for the living room. It can even add beauty and appeal to the space. Floor tiles come in different colors, sizes and styles which means you really have a lot to choose from.
Sand coloured floor tiles bring the look for this living area to the next level.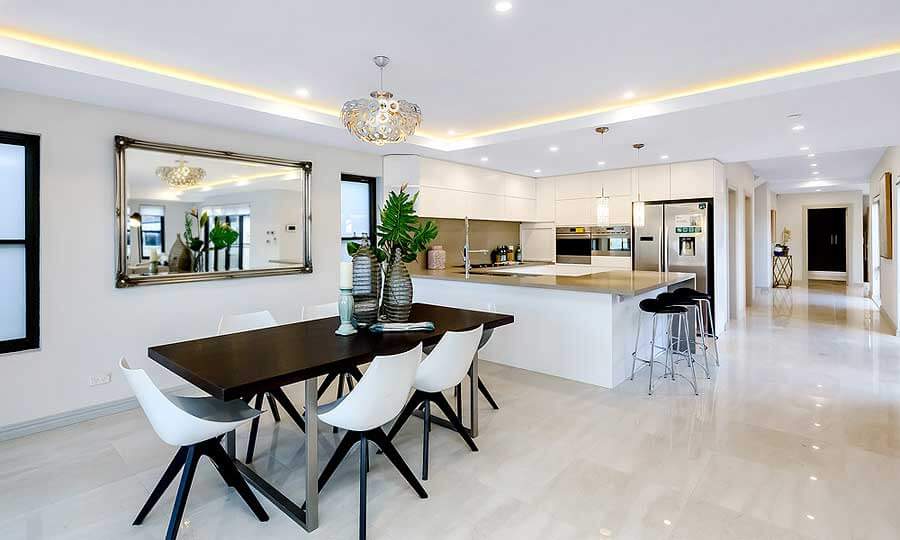 300 or 600
The most common sizes of tiles are 300x300mm, 300x600mm and 600x600mm. One rule to follow is to purchase tiles relative to the amount of space you have. So a really large area such as living room can handle larger format tiles. It also give your space a neat and sophisticated look.
We understand sometimes it's difficult to picture exactly what those tiles will look like in our home, feel free to speak to one of our staff for a sample to home.